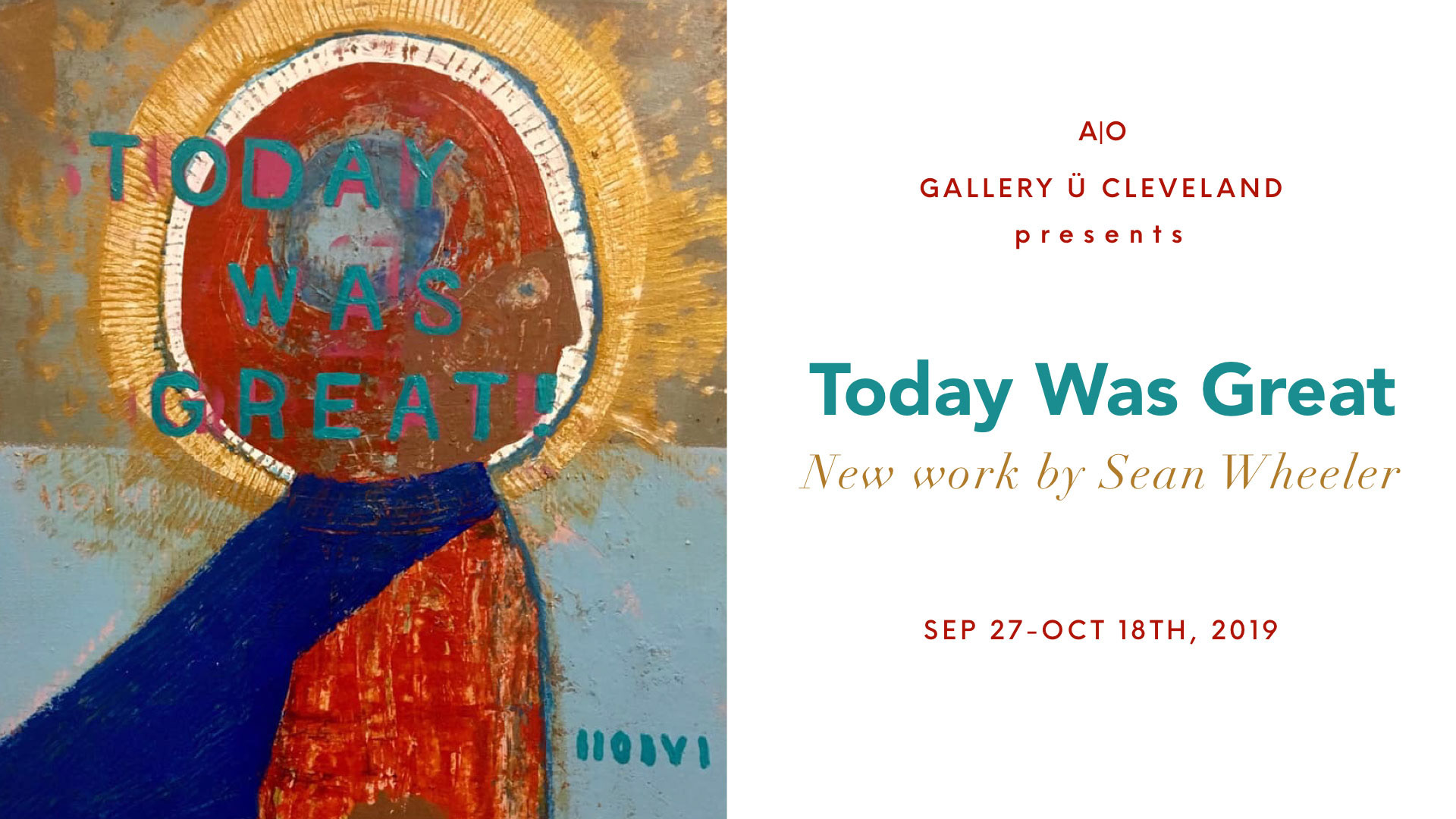 "Today Was Great"
New work by Sean Wheeler
Opening Night of IngenuityFest 2019: Dreamscapes!
$5 Admission Fee
Sept 27, 6-10 pm
Sept 28, 4 pm to midnight
Sept 29 10 am - 8 pm
Closing Reception
Oct 18, 4-10 pm
Over the summer Sean met-up with a long-time buddy of his, Frank, who shared a quote with him he found in a childhood journal. No matter what type of day he had each entry ended with "Today Was Great". This inspired Sean to create a whimsical and magical body of work exploring the phrase and how it related to his friend, his own recent marriage, and European honeymoon. 
In the spirit of "Ingenuity" Sean will be offering his work for 25 cents per square inch. Inspired by a recent talk he attended on different ways to price your art he will be trying out the new method opening night only. Thereafter, the price will be 35 cents per square inch.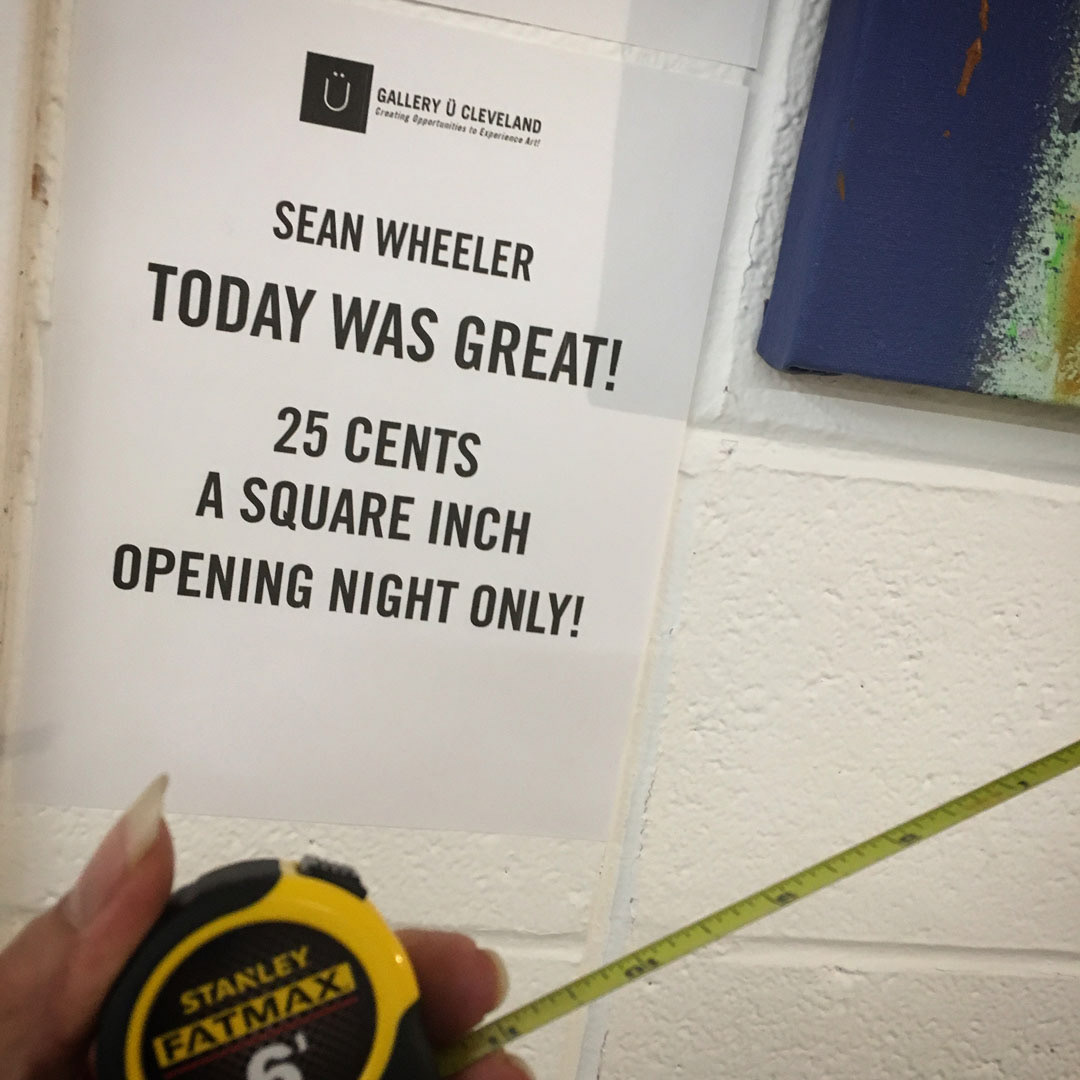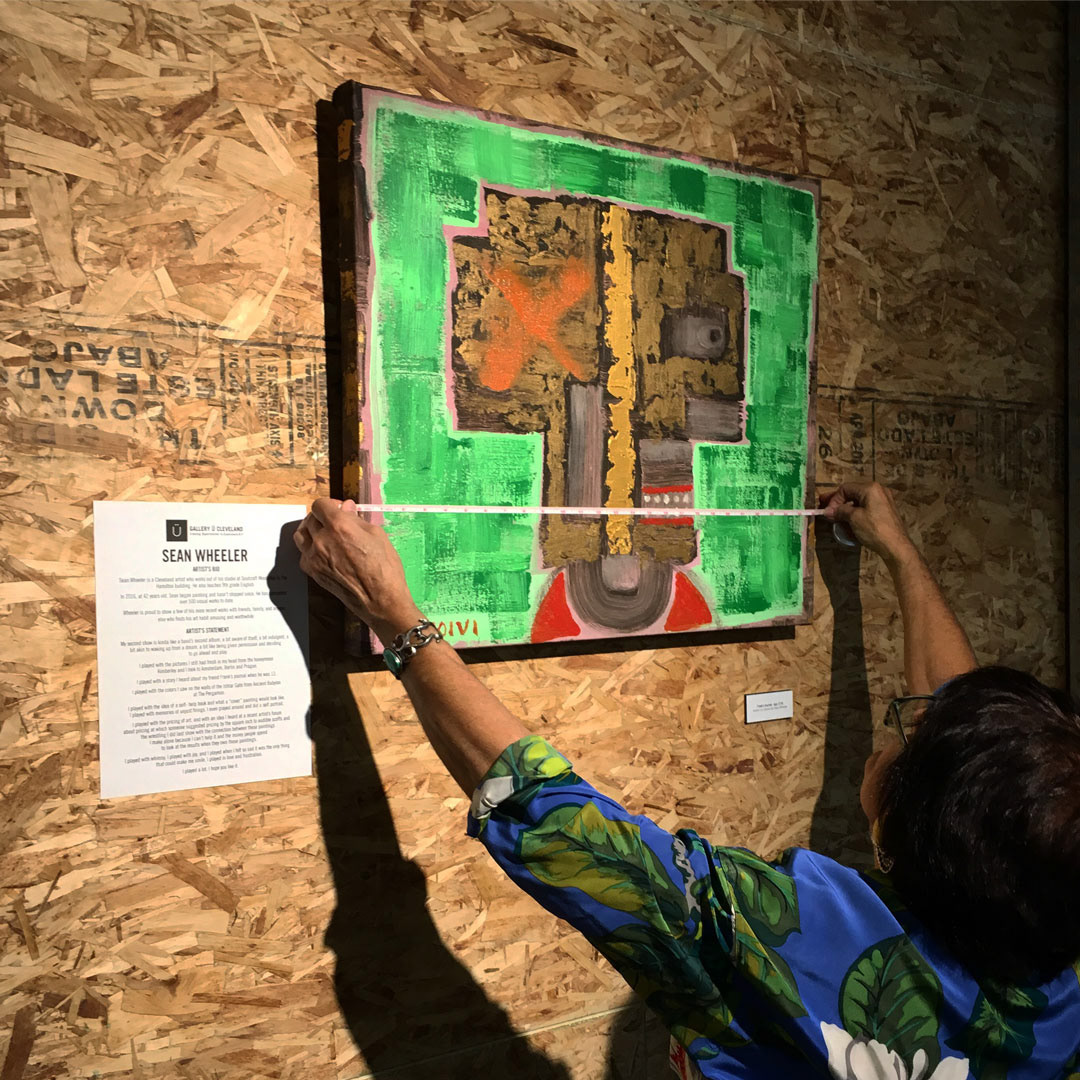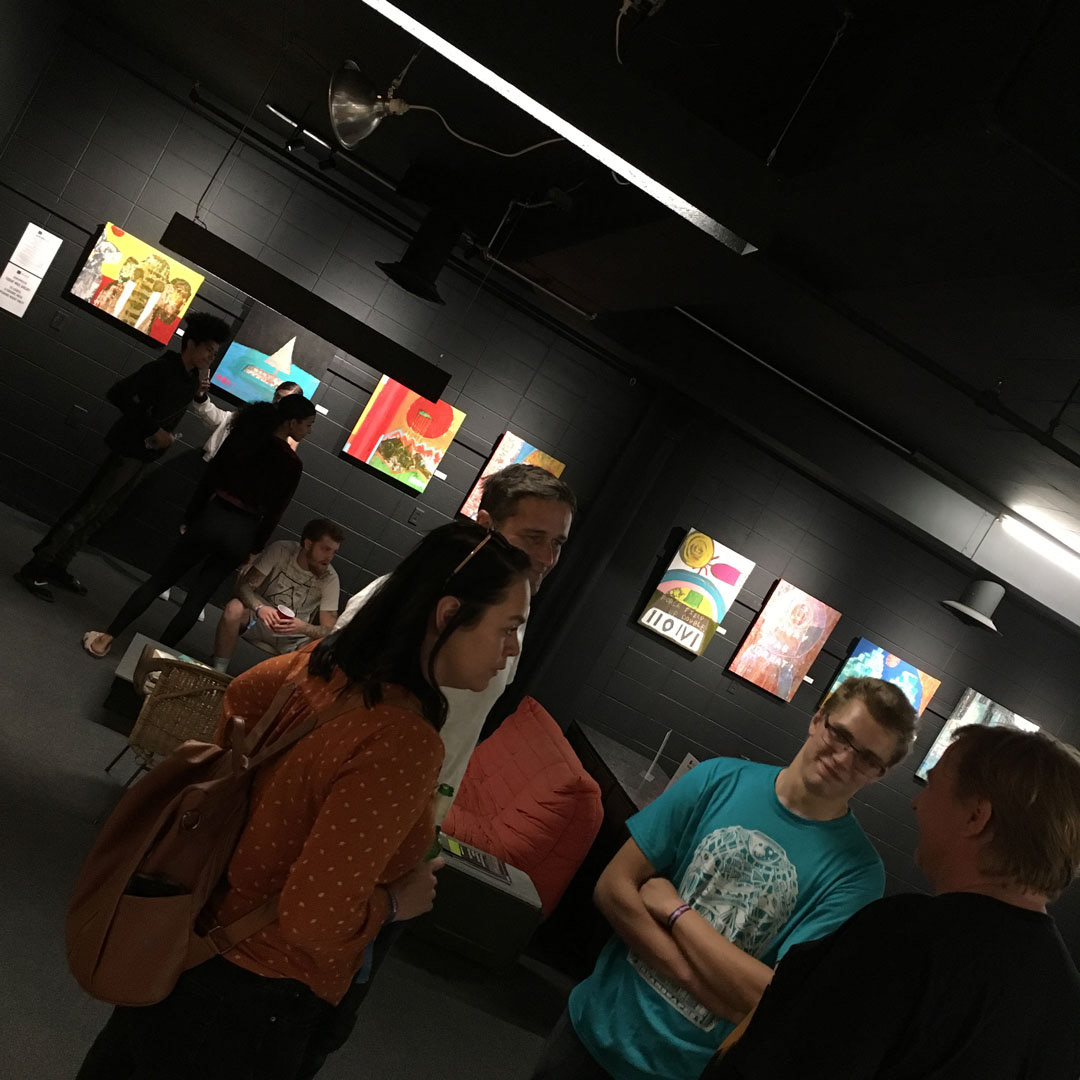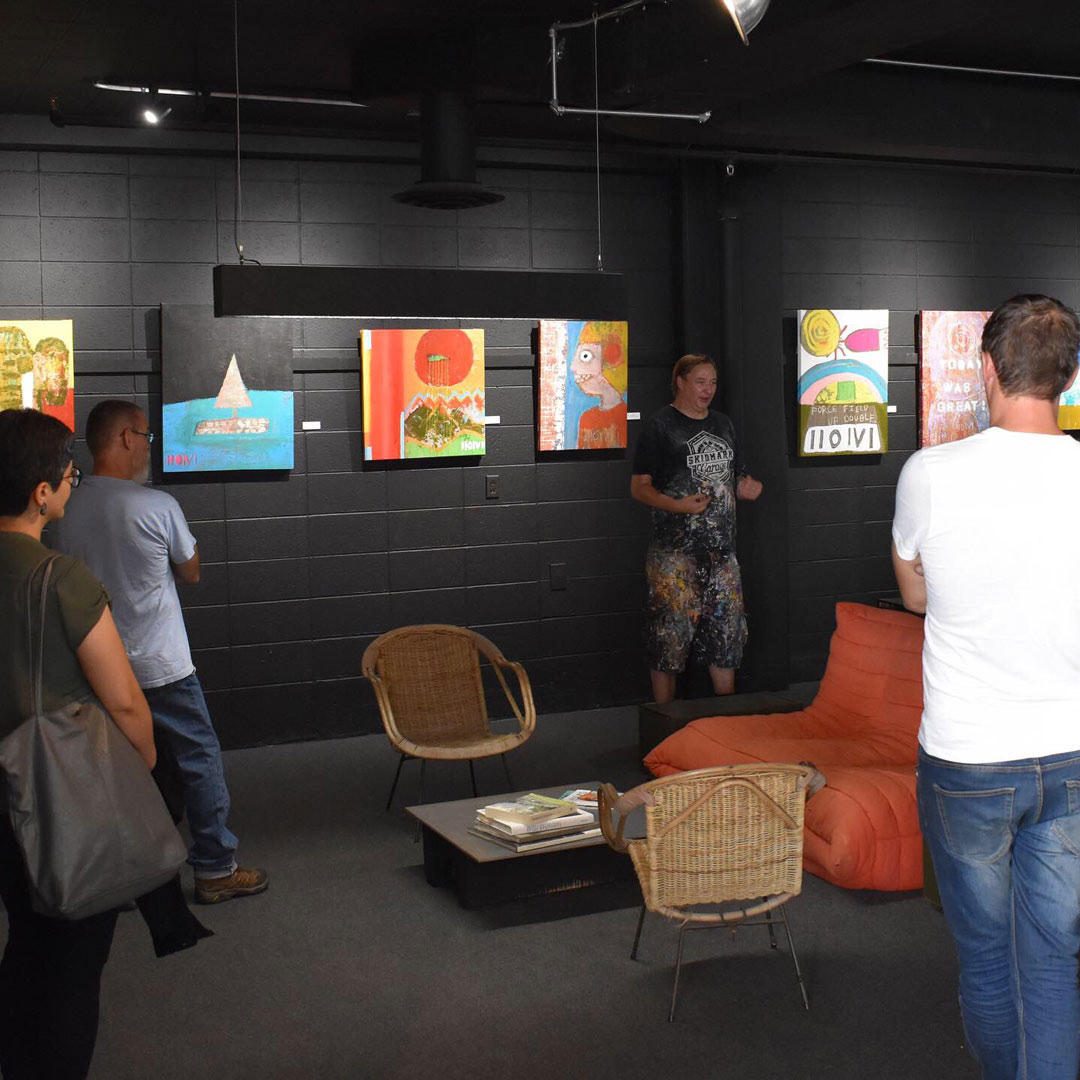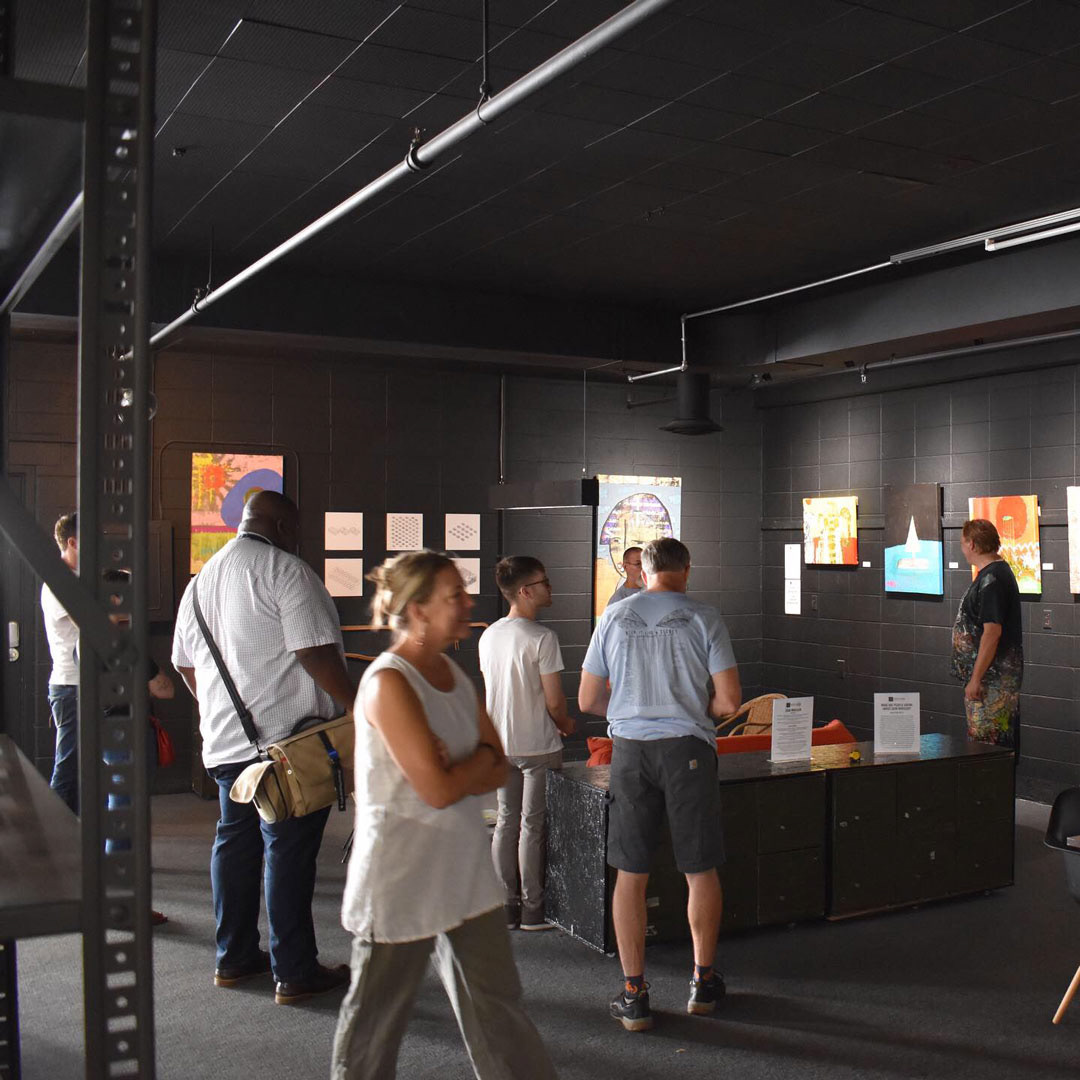 Sean has gained quite a following this year so instead of writing a statement I asked Sean to reach out to two of his on-line friends to comment on his work, this is what they had to say:
"I have so enjoyed watching Sean Wheeler prepare for this show. His work has evolved in layers in front of the eyes over the summer, leaving me in anticipation of his next piece. Incredibly bright color combinations, unique modern technique that touches many avenues of emotional impression, and most importantly thought-provoking figures that are reminiscent of religious icons of the Middle Ages yet completely modern in translation for the next generation of philosophers. Art moves thought into new places and Sean work is propelling."


- Acacia Noel, Artist
"Sean Wheeler is a rare and unique artist. He is one of those ones that couldn't possibly be anything else, even if he tried. Whether in painting or in writing, his vision is unstoppable. It pervades every aspect of his life - for better and for worse. It is contagious. It takes hold of his students and his friends. There is no looking backwards -just the avalanche of creativity pouring forth. When he began painting, somewhat recently, I was amused and interested to see what someone, whose main area of study was the written word, would create. I have been astonished at his growth as a painter and it underlines a much deeper fact. Sean is working with art on a level that is deeper than the individual disciplines of writing or painting. I am sure that if he ventured into music, he would figure out how to use that medium just as easily. I feel lucky to know Sean, in all honesty. That he is not recognized by any of the "official authorities" makes perfect sense. Those are the last things he would ever care about. ...And yet he is one who deserves recognition the most".


- Guzzo Pinc, Artist
​​​​​​​